Parents Teachers & Friends Association
PTFA @ The Carlton Academy – what do we do and who are we
Parents/Teachers Friends and Family all helping to raise money for events in school and the community.
Committee Members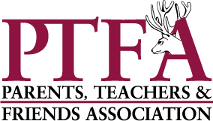 President – Ms Egwuma (Headteacher)
Operations Manager – Rob Linthwaite
PTFA Chairperson – Maxine Plant
Vice Chairperson – Caroline Hunt
Secretary – Heather Moody
Treasurer - Rachel Horton
How you can help the Carlton Academy PTFA
Why not come and join the PTFA we are always looking for volunteers. If you are interested please contact us on ptfa@theacademycarlton.org
If you are having a clear out please can you donate any suitable items for raffle or tombola prizes
Any ideas for fundraising please contact ptfa@theacademycarlton.org
Join our Easy fundraiser when you shop online www.easyfundraising.org.uk/causes/carltonaca
Sign up to the PTFA Lottery £5 a ticket with a draw each term - More information can be found here
Donate some pre-loved uniform. Take part in a uniform swap or donate any unwanted items which we sell to parents at discounted rates - we hold regular uniform swap events and are present at school events such as Parents's Evenings and Open Evenings to help provide support for this service which is very popular within the school community. If you want to donate or ask for information about preloved uniform from the PTFA, please email them at ptfa@theacademycarlton.org. If you do not have email, please contact the school and they will pass your information on to help you.
Golden Grove
The PTFA annual event – this is an event that the PTFA have been hosting for over 40 years with the help of the students. This is a fabulous day for elderly members of the community/students and the staff with a real feel good factor.