Library
For all the latest information follow our Library on Twitter @TCA_LRC.
Click here to access our Reading Cloud and here for a 'How to' guide.

The Library is an incredibly popular and well-used space which provides a vibrant and welcoming learning environment for students and staff with reading for pleasure at its core. It is open at break and lunchtime every day.
Reading
For a broad overview of all the work we do to support reading at our school please scroll down this page.
Opening Times
| | |
| --- | --- |
| Monday | 8.45am-3.05pm |
| Tuesday | 8.45am-4.00pm |
| Wednesday | 8.45am-3.05pm |
| Thursday | 8.45am-3.05pm |
| Friday | 8.45am-3.05pm |
Resources and Facilities
Students and staff are automatically members of the library. Books can be borrowed for two weeks and can be renewed at any time at the information desk.
Resources include a wide range of the latest fiction and non-fiction books, computers, laptops and reference materials.
Study space is available for individual and group work, along with computer access to enable students to carry out research or complete their homework. Comfy chairs are also available for quiet reading.
Colourful, stimulating and continuously changing displays advertise library resources, clubs, events and information.
Clubs and Activities
Tuesday: After School - Year 7&8 Book Club
Thursday: Lunchtime - The Redhill Academy Trust Book Awards Group (starts early November)
The Redhill Academy Trust Book Award
The Redhill Academy Trust Book Award is voted for by students from all Redhill Academy Trust academies. It started in 2019 as an award mainly for children in Years 7 and 8. We are now working with students in Years 6 to 11 with thousands of votes being cast each year.
2019-2020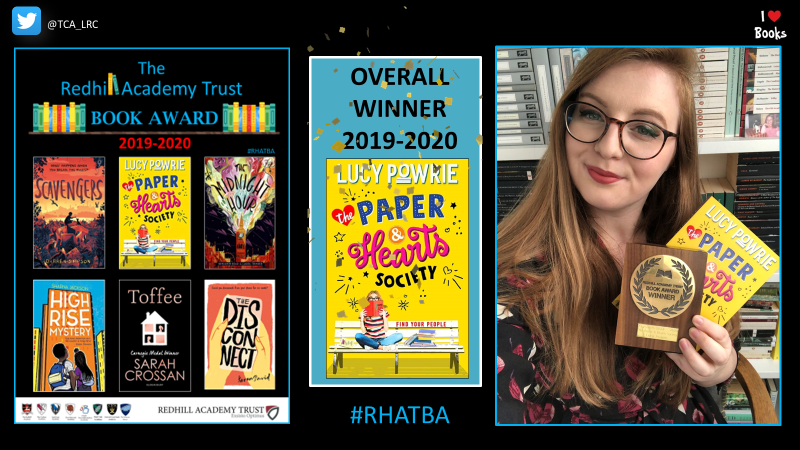 2020-2021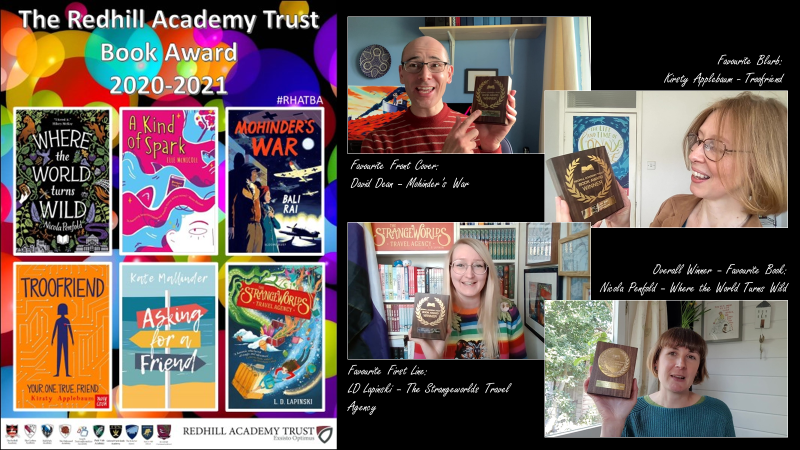 2021-2022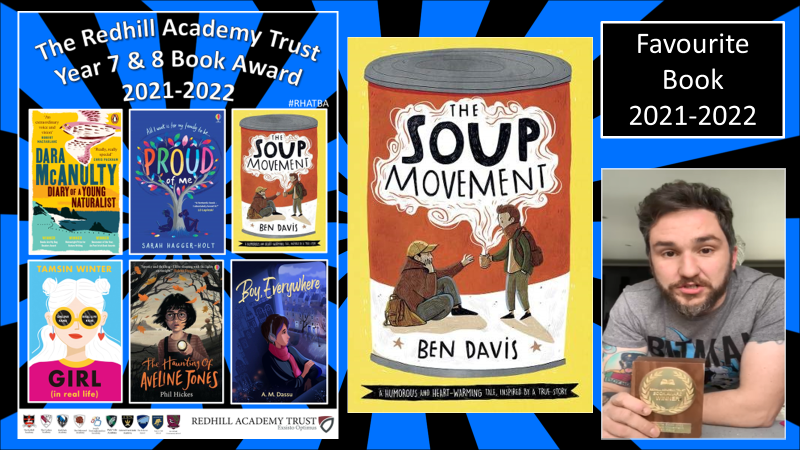 2022-2023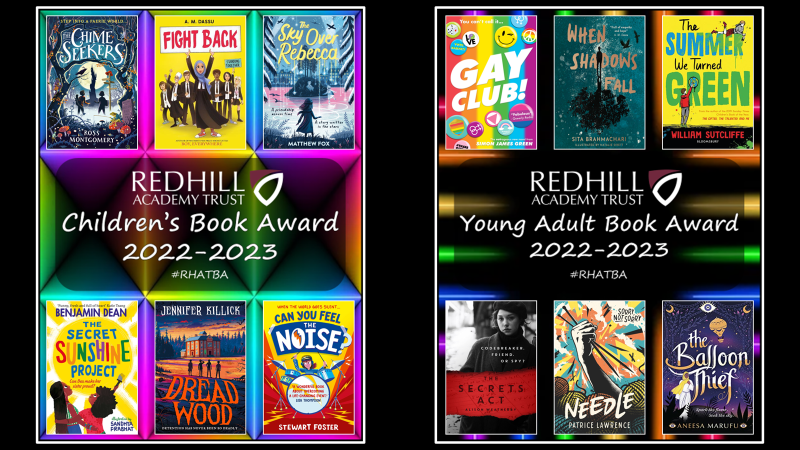 The Redhill Academy Trust Recommended Reads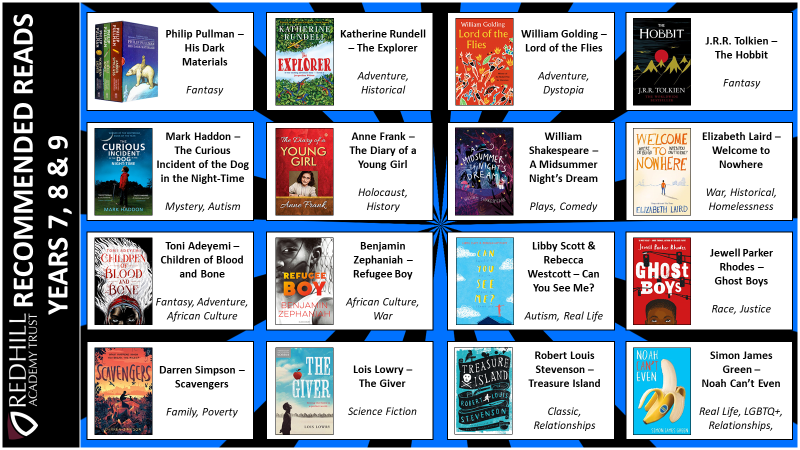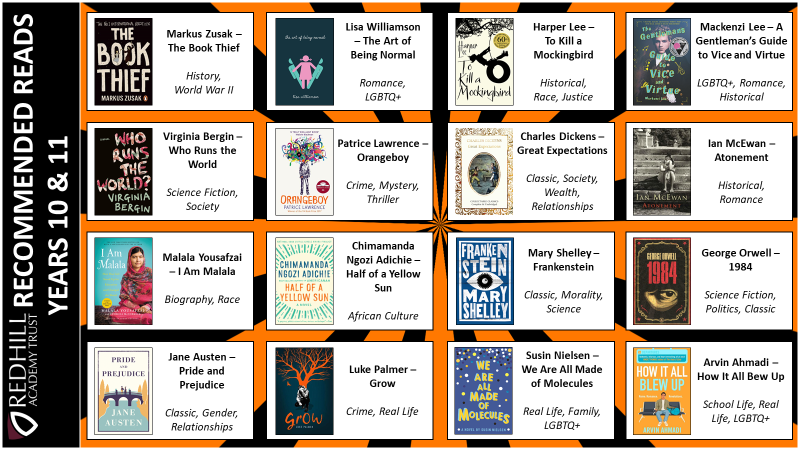 Bookbuzz
Bookbuzz is a reading programme run by BookTrust and supported by children's book publishers. We take part in this every year with our Year 7 students in September as part of their induction to the Library. The aim of Bookbuzz is to inspire a love of reading in our students through engagement with varied and high-quality books - they are able to choose a book wich they can then keep.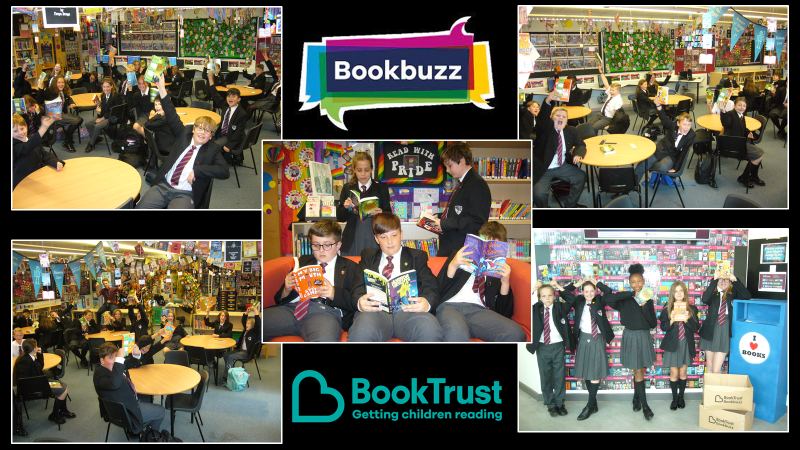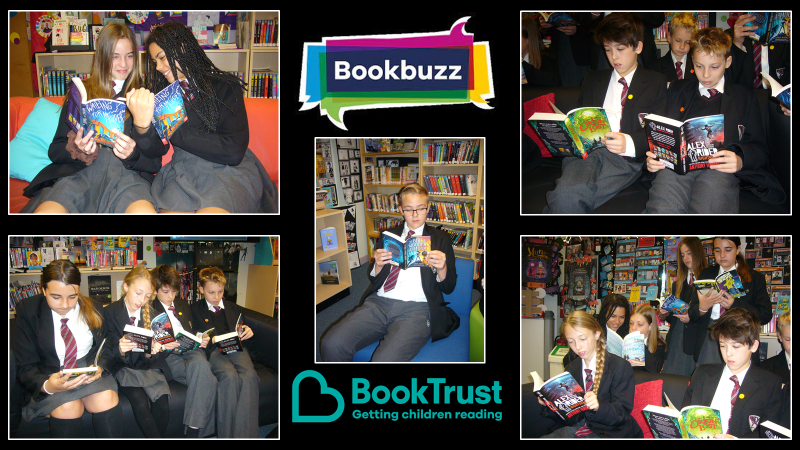 During 2019 we were chosen to be part of the Bookbuzz promotional film and spent a day with a film crew talking about the books that were part of the 2019-2020 programme.
Links
Here are some links to some fabulous book related websites: